EQNWire Coverage of SOE Live and EverQuest Next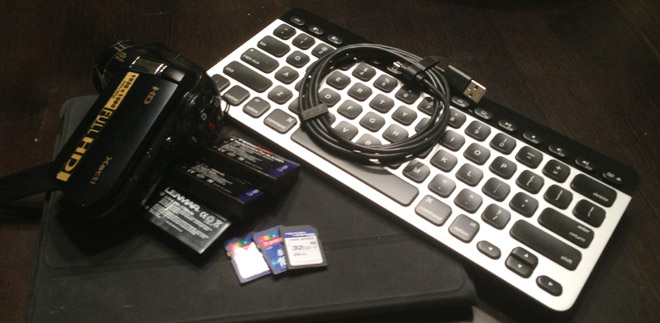 EQNWire will be (where else?) in Las Vegas this weekend for our sixth SOE Live covering EverQuest II, as well as the upcoming EverQuest Next on our sister site EQ2Wire.com. I'll also be presenting a panel about our EQ2 armory site EQ2U as well as plans for the future.
You can read the official SOE Live 2013 Schedule here (hopefully with no more changes!), but here's the list of panels I will be attending, with notations of which panels I will be Liveblogging and which I will be recording in 720p HD video.  All times are Pacific Daylight Time!
Thursday, August 1

EQNWire/Dragon's Armory Meet Up! – 4-5pm — If you are in Vegas, join us in the Planet Hollywood Mezzanine. We'll find a comfortable place to sit, either in the Lounge or Theater and chat.
Welcome Reception and Keynote Address - 7-9pm – Covering EverQuest and EverQuest II. This will also be livestreamed on Twitch.tv.
Friday, August 2

EverQuest Next Debut - Noon-1:30pm – First look at EverQuest Next! This will also be livestreamed on Twitch.tv.
EQ2U & Dragon's Armory Player Panel - 2-3pm – The future of EQ2U, plus Dragon's Armory will unveil a major revamp! 
EverQuest II: Systems - 3-4pm – Classes, Tradeskills, PvP, and more.
EverQuest II: Expansion #10 – 4-5pm – EverQuest II's 10th expansion.
EverQuest II: Itemization Evolves – 5-6pm – Hear about some great things coming to EQ2 Itemization.
UPDATE: Upon reflection of viewership numbers, lack of any kind of cellular data service in the conference rooms, and the high cost of Wifi in said rooms ($25 for 3 hours), and thus being unable to post photos in realtime, I'm NOT going to be Liveblogging on Saturday. A ton of EQNext info has been released on game sites and social media. So we'll be recording a ton of panels in 720p HD video and releasing in the following days! Thank you!
Saturday, August 3

EverQuest II: Art & Animation – 10-11am - Monsters, Dungeons, Animation, Armor and more!
EverQuest Next: Showing Off Your Creativity – 11am-Noon - 
EverQuest Next: The Classes of EQN - 1-2pm - 
EverQuest Next: The Lore of EQN – 2-3pm –
EverQuest Next: Creating a World – 3-4pm –
EverQuest Next: Q&A – 4-5pm –
Looking For Video
The biggest holes in my schedule are Friday's "The World of EverQuest Next" (5-6pm) panel as it conflicts with an EQ2 panel, and Sunday's "EverQuest Next: Inside the Writer's Room" (Noon-1pm) and "EverQuest II Q&A" (1-2pm) which takes place after I've left Vegas. We are hopeful that at least one person will produce a High Definition tripod video of each of these three panels and then share them on Youtube.
Trackback from your site.