EQNext Job Opening: Senior Gameplay Engineer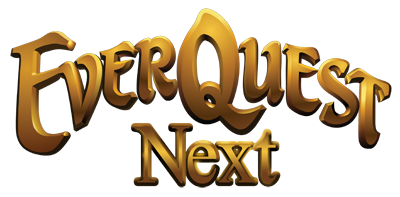 From JobMonkey Jobs:
Position: Senior Gameplay Engineer – EverQuest Next
Location: San Diego, CA

We're hard at work creating the next EverQuest, but this isn't just another version of the same old MMO model. We're questioning all assumptions and re-architecting the ideas of what an MMO is and how it should be played. Evolutionary design is not what we're shooting for here. You have never seen nor played an MMO anything like the one we're building now, and we want you to help us craft it.

SOE has been pushing boundaries for many years, from the original EverQuest, to Star Wars Galaxies, to Planetside, figuring out what works and doesn't work, and we've never been a company to just clone and hone.
And this new EverQuest is special. You want to be a part of this project.

REQUIREMENTS:

Bachelors degree preferably in a tech field or equal experience
5+ years' hands on coding in C/C++
Focused Gameplay development on at least one shipped title

PLUSES include:

Experience in MMO development or a passion for playing them
Client/Server programming experience

This is a hard working, smart and dedicated team, facing tight deadlines and high expectations. This highly collaborative group depends on effective communication as well as the successful presentation of solutions while being open to feedback from others.

To apply please visit http://www.soe.com/careers

We are Sony Online Entertainment LLC (SOE). We are a recognized worldwide leader in massively multiplayer online games and known for our blockbuster franchise EverQuest®. EverQuest Next will be the game changer for SOE.
Trackback from your site.